Creating the proper flow of color from room to room, or even within a single room, can really transform the look and feel of a space. The presentation of your home or business says a lot about a person, walking into a home with walls entirely of beige could portray the owner as a cautious decorator, or a home with rooms jumping from aqua to pink could depict the owner as imaginative.
Having a the advice of a personal decorator isn't a luxury everyone has, but everyone deserves to have a home that captures their personality in the design. Finding the perfect color scheme is easier than you think. Here is a simple way to find a scheme that is entirely your own, and it all starts with one single piece.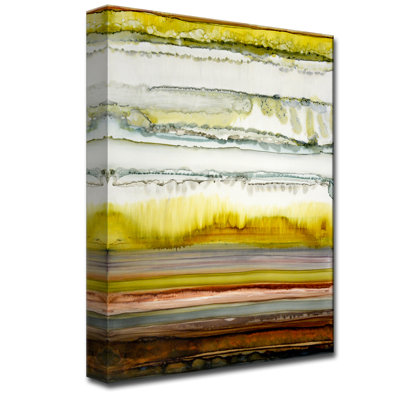 Let's start with 'Equinox' by artist Norman Wyatt Jr. No art degree needed to understand the movement of lines, sometimes paintings just stand out. The wonderful thing about this simple process is that ANY painting can be used, just make sure that the piece you choose speaks to you.
For this example I chose a painting with many colors, working with less color may be preferred by the less daring decorator, but regardless this process is bullet proof.